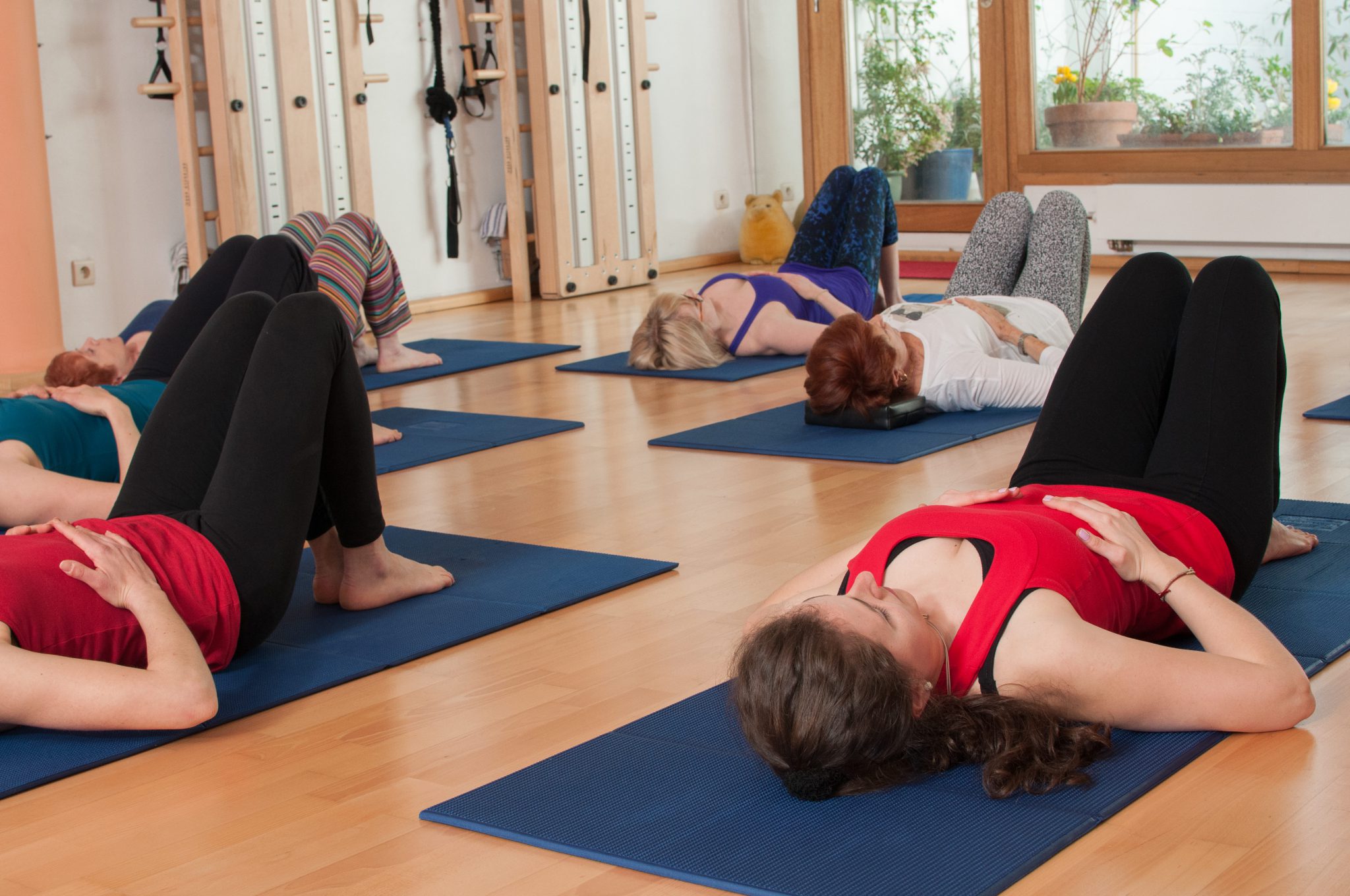 Bienvenue au Corpus Studios
Mindful Movement since 1999
Cours et Formations en Pilates GYROTONIC®et plus encore
Première visite
Horaires I Réservations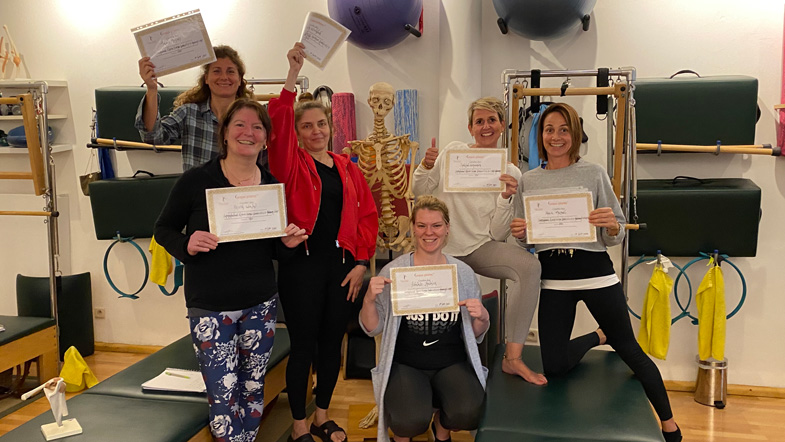 Instructor Training programs in
Pilates (EREPS certified), GYROTONIC®, GYROKINESIS®, Bodhi Suspension System™,  & CoreAlign™ (Balanced Body), Workshops, Nutrition, Massage, and Personal Coaching
33 Rue Caroly (C) 1050 Brussels
33 Rue Borrens (B) 1050 Brussels
Phone : +32(2)513 0766
If you are willing to have a quality Pilates in a friendly environment, this is the place to be.
I have been a huge fan of this studio for 10 years and never had a better quality of class elsewhere.
My needs are listened, my errors are corrected, I am never bored and there are a big diversity of activities to do.
Try Corpus studios and, I guarantee, you will never want to change to another place.
Corpus studios teachers training was an amazing experience for me. This is an extensive and very serious training
embracing all aspects needed to become a real Pilates trainer (anatomy, exercises, special cases, PMP).
It is not only about learning exercises, it is rather to understand the human body, how it moves, how you can help people to
feel better and this makes a real difference. It is more than worth it for all the knowledge and good vibes you get there.
Have to say that I appreciated also every hour I spent in your Studio. It was very helpful and enjoyable,
your instructors and employees are the Best! I will have a hard time to find something similar.
I just wanted to say Thank-you! I am a great fan of the way the mat work is presented… there is
nothing like this in the UK…from what I've come across, the exercise way is a lot more gentle and
relaxing and I like the more powerful approach…having compared notes with others I consider
Kelly's' approach akin to yoga as a discipline rather than a drop in class as it reminds me of the way
ballet is taught, as a build up to produce a controlled result and not a quick 'fix'… I am a great admirer
of this concept and approach…..I am definitely singing your praises to anyone who will listen!
I consider myself a wounded fighter. I practised too much and not always in a good way martial arts in my youth.
Daily lower back pain was the result. I was able to reduce the problems , with a lot of re-education, but couldn't sport anymore.
Until the day I entered the Corpus studio's. The initiation I received in Pilates was a real eye-opener. I really went for it, was exhausted
after the class but instead of having back problems, my back was "strangely" stable and stayed that way for a few days.
Now, three years later, my back is stable, yet flexible . Of course, my injury is still there, it just isn't handicapping my life anymore.
Pilates' focus on the powerhouse and consciousness of movement resembles basic principles of the martial arts.
I never understood why so many women do Pilates, it's definitely masculine.
If with its strong mostly linear movements Pilates resembles karate , Gyrotonic and Gyrokinesis resemble more aikido.
Circular movements, spirals and lemniscates (figure-eights) are the basic movement patterns of both disciplines and … of life.
After a scoliosis operation, almost all the muscles along my spine became rather weak.
Back pain was something normal. Doctors kept telling me for years that I should work on building up back and abdominal muscles.
But they never said how to do that and how to achieve it, given that I cannot bend the spine anymore.
After a slipped disk a friend of mine recommended trying Pilates. For over two years I am now working out regularly
and – to my surprise – meanwhile, I can feel that there are muscles again where there weren't any for over ten years.
I feel certain stability that wasn't there before, much more aligned, upright.
Especially the concept of a thought "centerline" is a great thing for me.
Besides the evidence that I feel differently and so much stronger than before, it is its way of focusing,
concentrating and controlling precise movements that make Pilates so interesting for me.
PROFESSEURS
Rencontrez notre équipe