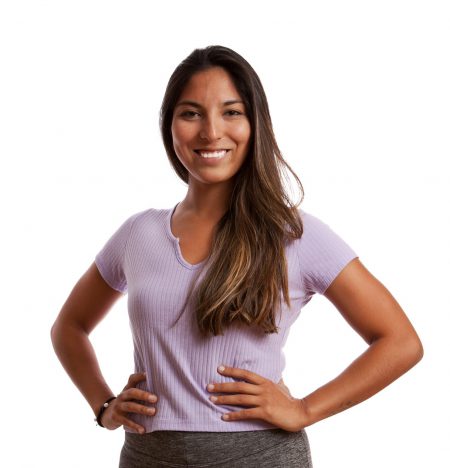 Born in Mendoza, Argentina and then moved to Buenos Aires to begin a professional training in dance. Later moved to Brussels with the desire to continue and deepen movement studies.
Paz understands life through movement; an endless number of transitions that lead us to a better version of ourselves.
Dance opened many doors for Paz, one being a path of self-knowledge and personal development. She learnt to perceive her body, take care of it, and train it through constant work with positive mindfulness.
Through the influence of Joseph Pilates and his extensive study of the body, Paz felt a longing to offer others the possibility of exercising healthily. J. Pilates' system of incorporating both the physical and mental training that seeks balance and unity between the two surprised and excited Paz. She fell deeply in love with it and started training to become a teacher while in Buenos Aires.
Paz with the Pilates system hopes to give her students/clients an exercise space of learning, challenge, and continuous improvement with the ultimate goal of being healthier. As a teacher, she will accompany you with patience, motivation and commitment in this beautiful path that is the Pilates Method.
Paz may teach in teach in Spanish, English and Portuguese, and soon French.